About Me

I'm LadyEmillye, but I go by LE, or LE Style for my CC creations, which tend to be simple modifications to existing meshes/textures. I love to build, create sims, or create pictures in TS3. I have TS4, but I don't play it, as I am not fond of the game.
About This Site

As MS3B has not been updated in months, I have decided to put this together and if there is interest, I will continue it, as a new place to gather CC, mods, builds or sims on one site.

I am not looking to repost items that are still on MS3B, but any new CC or if the creator themselves want their CC hosted here, I will dedicate a category to them.

Comments are open currently, however, if any flame wars, disrespect etc happens, I will either close them or they will be moderated.

If you wish to be hosted here, or have a friend who is looking for more exposure, please fill out the Contact Form.

Thanks!

LE

Powered by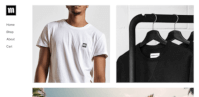 Create your own unique website with customizable templates.